Vacuum Pasta Press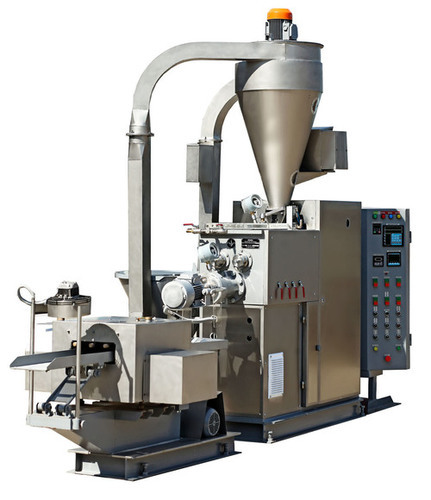 Vacuum Pasta Press
Product Description
Vacuum Pasta Press

Vacuum pasta press is for producing pasteurized vacuum-processed pasta of different configuration. Recommended length of the product doesn't exceed 40 mm in conditions of automatic pasta cutting.
Advantages of our press:
Use of vacuum at the stage of doughing (batching)
Continuous doughing (batching)
Flour pneumo-transport
Automatic flour (semolina) and water loading;
Steaming pasteurization.
Full automatization of production process
High quality of production.
Possibility to use as raw wheat flour or semolina
You should know that BID a company produces pasta press for manufacturing not only vacuum-processed pasta products, but also for non vacuum-processed. The range of vacuum utilizing pasta extruder is defined by aggregate output. Aggregates for 150, 300, 400, 550 kg/hr don't differ fundamentally. All of them utilize vacuum for flour and water supply. They all have a batch bin for dough. The main feature of batching technology is that raw products are injected into vacuum environment before mixing. Such vacuum treatment totally exclude presence of air inclusions in half-finished products.
Contact Us
Plekhanova, 2, Street, 9 Dnipro Dnipropetrovsk Ukraine 380-56-3725022
Phone :+380676360047